PETS OF THE WEEK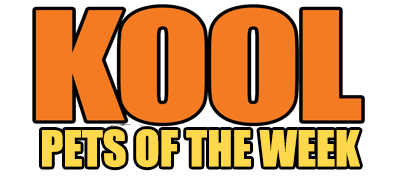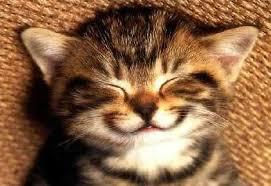 Kool 105 has teamed up with The Humane Society of Northwest Montana and The Flathead County Animal Shelter to bring you the Kool Pets of the Week. These pets are available for adoption, simply call The Humane Society at 752-PAWS or The Flathead County Animal Shelter at 752-1310. Visit this page each week to meet two pets looking for a loving home.
The Humane Society and the Flathead County Shelter are currently showing pets for adoption by appointment only. If you would like to meet one of our Kool Pets in person, please call and make an appointment.
------------------------------------------------------------------------------------------------------------------------------------------------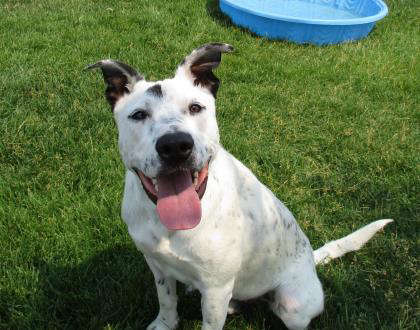 Are you looking for a hiking buddy? Gordon is the guy for you. He loves to always be on the go and, adores being with his people. Gordon can be picky about his inner circle of dog friends. He would prefer a home without cats or small animals. Gordon needs a secure fence yard and would do best with older children. He's working on his leash manners and sometimes, forgets not to jump up. Gordon is neutered, microchipped and, current on vaccinations.
HUMANE SOCIETY OF NW MONTANA 752-PAWS

-----------------------------------------------------------------------------------------------------------------------------------------------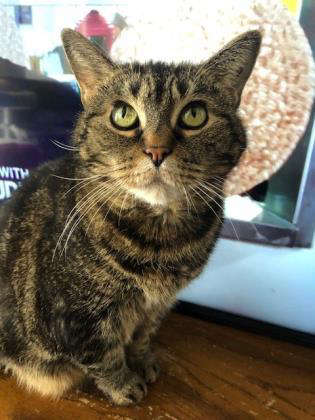 Hi, I'm Scarlett.
Here is what my friends say about me:
- I love to hang out with my people!
- I haven't been around children, but if they give me loves, we will get along just fine!
- I seem to be ok with other cats, but I would rather be the only kitty.
- I am a great mouser!
- I am quiet and independent!
- I have never been outside before.

Please call about me. I bet you would be my ideal home!
FLATHEAD COUNTY ANIMAL SHELTER 752-1310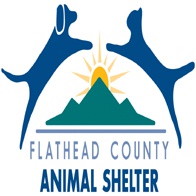 City Cats seeking Country Life
Got Mice? We can Help!
Our Barn Cat Program is designed
to match highly trained mousers
with welcoming barns, shops, or other
safe environments. Qualifying barn
cats are altered, vaccinated, and micro-
chipped, and they prefer living and
working outdoors to living an
inside life.
Please call 406-758-2412
or email dbrusell@flathead.mt.gov for more information.
Farm Life is the Life for Me!
If you have a barn, stable, warehouse, shop, nursery, etc. then you can help save a cat!
While the majority of cats can easily live as indoor house pets, sometimes we have cats who prefer to live as a working cat. Cats in our Working Cat Program, also known as our Barn Cat Program, fall into one of these categories:
Under-socialized cats who prefer the company of other cats/animals over people.

Feisty cats who are on a mission to hunt and when kept as indoor cats tend to bite or scratch.

Cats whose litter box habits make them unable to live in the house successfully.

Cats who were outdoor cats prior to surrender and cannot acclimate to an indoor home.
Please note that we do not adopt indoor house cats who are suitable to being household companions into barns, warehouses, etc.
Adopting a working cat can help you control a rodent population while providing companionship for your barn animals.
What we provide
When you adopt a cat through our Working Cat Program, the cat will be:
Spayed or neutered

Up-to-date on vaccinations and testing for common feline diseases

Micro-chipped (a form of permanent identification)
We will review guidelines to help you acclimate your cat to your environment in a safe manner.
What you provide
Shelter in a warehouse, barn, outbuilding, or stable, away from high traffic streets

Daily food and water

Long-term veterinary care, as needed

A secure dedicated space to allow for the cat's acclimation to its new environment. This can be a tack room or an indoor enclosure that they cannot escape from. In some cases we may be able to lend you a crate or cage for the introductory period.
Things to consider
Adopting a cat through FCAS can help save the life of a cat who may not have other options. However, the care of a working cat is still an important responsibility. You will be assuming care for the cat for its lifetime, which may be as much as 15 or 20 years. In exchange for providing the essentials of food & water, medical care, and shelter, your working cat will earn its keep by helping to control the rodent population in your building.
Please call 406-758-2412 or email dbrusell@flathead.mt.gov for more information.