Park Side Rate My Ride!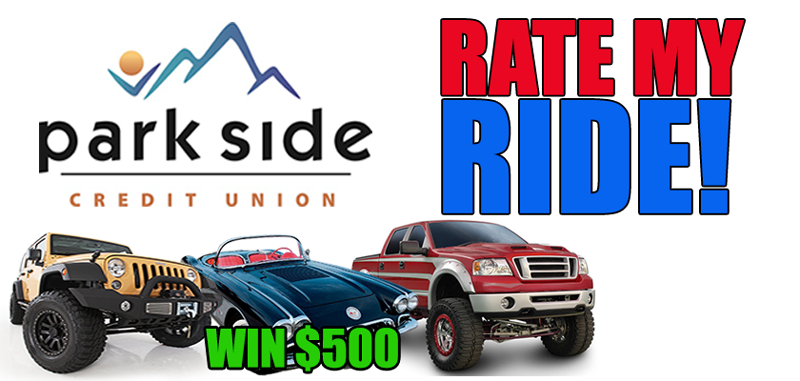 EMAIL US THE BEST PHOTO OF YOUR RIDE AND YOU WILL BE ENTERED FOR A CHANCE TO WIN $500!
ALL PHOTOS WILL BE POSTED TO BEE BROADCASTING'S FACEBOOK PAGE ON JUNE 20TH...THE PHOTO THAT GETS THE MOST "LIKES" WILL WIN!

ONE PHOTO PER VEHICLE, PHOTOS MUST BE SENT BY 11:59 P.M. ON JUNE 19TH.
Helping power this year's Park Side Rate My Ride Contest are: